So, aside from this theoretical analysis, what do you think? Does Händel's 'Sarabande' have that 'folía feel? Will you be hearing echoes of it in a multitude of other compositions? Will you be humming it to yourself for the next five hundred years? Then that's a folía!

Johan Halvorsen arranged the theme for violin and viola in 1897 (theme and 11 variations). The sheet music of Halvorsen can be found in the public domain at


Alejandre Prada, Manuel (1977- )


The complete suite as played by the Smolensk Chamber Orchestra
Duration: 4'24" direct link to YouTube (the Folia starts at 2' 51")
© 2012 by The Smolensk Chamber Orchestra

The complete suite by Alejandre Prada
Direct link to the IMSLP.org
© IMSLP


An orchestral adaption of the sarabande by Händel for harpsichord solo as the second movement of a suite: Suite para cuerdas, Op.37 (composed in 2009?) consisting of the folllowing parts: 1 Danza española, 2 Folia, 3 Vals marinero, 4 Marcha, 5 Preludio, 6 Finale

Smolensk Chamber Orchestra conducted by Yuri Sobolev
Title: La Folia
Sheetmusic published by IMSLP in 2009
Duration: 4'09"
Place and date of the recording not mentioned in the documentation but the YouTube file was published in 2012 and the mp3 soundfile was made available at IMSLP in 2013



Bartoli, René (guitar and arranger) 'Récital de guitare'


Title: Sarabande
Released original 1971 by Harmonia Mundi, this series Musique d'Abord 1999 compact disc HMA 190 928
Duration: 4'28"
Recording date: unknown



Blanchette, Peter (11-string arch guitar and arranger) 'Style Brisé'

Title: Sarabande 'La Folia'
Released 1991 by NCB compact disc SBCD001
Duration: 9'47"
Transcription: Peter Blanchette
Recording date 1991 (not indicated in the slipcase) in St. Peter's Basillica, Shelburne Falls, MA USA



Canadian Brass 'Bolero and other classical blockbusters'

Title: Sarabande for strings & basso continuo
Released June 1995 by BMG/RCA compact disc ordernr. 68109
Duration: 3'41"
Recording date unknown



Canning, Andrew (organ) 'Great European organs No. 78, Andrew Canning plays the Ruffatti organ of Uppsala cathedral, Swedent'
Normally I would have made a separate entry for this arrangement of Arno Landmann (1887-1966). But since the Sarabande by Händel is already a remote derivation of the Folia theme I have clustered it into the lemma of Händel.
The piece was altered several times by Landmann and was published after his dead in 1977.

Title: Variations on a theme by Händel, Op 29
Released 2009 by Priory compact disc PRCD1010
Duration: 14'05"
Recording date: March 2 and 3, 2009
Instrument: The Ruffatti organ of Uppsala cathedral, Sweden



Cicero, Eugen (piano), Henk Haverhoek (bass), John Engels (drums) 'Rococo Jazz 2' s'


Title: Sarabande for Angélique (from Suite No. 4 G.F. Händel)
Released 1989 by Timeless CD SJP 255

Duration: 4'30"
Recording date: June 6, 7 and 8, 1987, at Fendal Sound Studio, Loenen, Holland
G.F Händel mentioned as the original source




Connor, Bill & Christiansen, David 'Classical Trailers'


Connor, Bill & Piggici, Lorenzo "Classical Trailers (CAVT 21)'


Title: Iron throne
Released 2014 by Cavendish Music
Duration: 2'12"
Recording date: unknown
G.F Händel mentioned as the original source



Escala 'Escala'


Title: Sarabande
Released September 2008 by Syco B002A61U1U
Duration: 2'38"
Recording date: The album was recorded mainly at London, UK
This cover band from the UK mentioned G.F. Händel as the original source of the music.
At YouTube: https://www.youtube.com/watch?v=oDq_ohinnn0



Globus 'Epicon'
Phil Gibbs wrote 20 March 2019 about this track:


This is by a group called Globus and is in symphonic hard rock, almost metallic, format. Globus is part of Immediate Music, a music production company specializing in trailer music for movies, commercials and other commercial uses. They are part of a new music genre called Epic that started in the 21st century. The particular piece of theirs is called "Sarabande Suite" and is from their first album (2006) – Epiconld.

Texts:


Globus Sarabande Suite Es-tu libre Vraiment libre? As bien de Aeternae Penser.
Est-il phantome qui habité approcher de Aeternae Bien se calmer
Earthly prophet Break free, high Dreamless, hoping Set wings to fly
Earthly prophet Break free, high Dreamless, hoping Set wings to fly
Hoping, Dreaming Angels Take our bounty to the near world
Hoping, Dreaming Open With our hearts and minds to heaven
Oh, lost seekers Forget All the values of past eras
Oh, lost dreamers Find hope In the valley of the promise!
Amen All men are free Faith found Amen
Amen All men are free Faith found Amen
Amen All men are free Faith found Amen
Amen All men are free Faith found Amen
Amen All men are free Faith found Amen!
Earthly angel Hold me, Forget Angel terrestre Tiens-moi, regrette
Forever free Au l'âme va aide Eternal vie Au l'âme va aide
Eternal vie Au l'âme va aide
Eternal vie Au l'âme va aide

Title: Sarabande Suite (Aeternae)
Released 2006 by Immediate Music compact disc , re-relased by Imperativa Records 2014
Duration: 7'46"
At YouTube: https://www.youtube.com/watch?v=6YsY-s47_C8 track 13 at 59:50
Recording dates and place unknown



The Great Wee Band (Henry Lowther: trumpet and flugelhorn, Jim Mullen: guitar, Dave Green: double bass, Stu Butterfield: drums 'The Sound of Music'
Mark Gardner, wrote for the Jazz Journal:


Handel's Sarabande is accorded a respectful treatment, with a notable contribution from Dave Green, who confirms all over this session that he is among the top elite of European bassists. He works hand in glove with the measured, intelligent drumming of Stu Butterfield.

Title: Sarabande
Released March 2010 by Trio Records compact disc TR584
Duration: 5'56"
Transcription: The great wee band
Recording date: unknown



Jacques Loussier Trio (Jacques Loussier (piano), Benoit Dunoyer de Segonzac (bass), Andre Arpino (drums) 'Baroque Favorites'
In the slipcase is written:


The disc opens and closes with sparkling works by George Frideric Handel. Loussier admits that the opening work, the Sarabande from Suite No. 11, is one of his favorites, where the format of theme and four variations allows him plenty of scope for invention. After a simple statement of the theme, Loussier takes full advantage of the form, employing a mixture of gentle swing, walking bass lines, syncopated piano chords, and a persuasive Latin beat from drummer Arpino to bring the variations to life.

Title: Sarabande and Variations I, II, III, IV (Suite No. 11)
Released 2001 by Telarc compact disc CD-83516
Duration: 6'08"
Transcription: Jacques Loussier Trio
Recording date: unknown



Kempe, Harald D. (1900-1974)
Normally I would have made a separate entry for this arrangement of Kempe. But since the Sarabande by Händel is already a remote derivation of the Folia theme I have clustered it into the lemma of Händel.

The opening of the third movement
Published by Svensk Music





Example of the sheet music, Sinfonietta da chiesa for String Orchestra
© Svensk Musik Swedmic AB [SMIC]


Title:

Sinfonietta da chiesa for String Orchestra; 3rd movement: Variations on a Sarabande by Handel [from the Suite in D minor HVW 437]
Published by Svensk Musik Swedmic AB [SMIC] ID #16210
Duration: c. 8'00"
Year of composition unknown



Kipnis, Igor (harpsichord) 'Showpieces for harpsichord'


Sarabande as played by Igor Kipnis
Duration: 4'24" direct link to YouTube
© 1970 by CBS

Judith Robison wrote as introduction for the track:

Among other duties, Händel was much in demand as a harpsichord teacher. In 1727, he assisted in the publication of his second book of suites, which he entitled 'Lessons for the harpsichord'. The Sarabande, from the fourth suite in this volume, is deceptively simple looking on the printed page. In this recording, it has been embellished and elaborated according to the style of the period.

Title: Sarabande in D minor from Suite No. 11 in D minor, Bk II
Released (c. 1970) by CBS Classics LP 61132
Duration: 4'20"



Klass, Myleene (piano) 'Moving on'

Title: Suite For Keyboard (Suite De Piece), Vol.2, No.4 In D Minor, HWV 437: Sarabande (in an arrangement for orchestra)
Released 2003 by UCJ Music ‎– 986 563 2
Duration: 3'34"
Recording date: unknown
At YouTube https://www.youtube.com/watch?v=sXfqBPtPMG8



Krapp, Edgar (harpsichord) 'Georg Friedrich Händel, Die Cembalowerke'

Title: Saraband (und Variationen 1-2) from Suiten für Cembalo, Zweite Sammlung von 1733, Suite Nr.4 d-moll
Released in 1981 or later (not indicated in the documentation but the lastest recordings were made in 1981) by Ariola Eurodisc GmbH, München 8 LP-box 302 571 till 578
Duration: 2'25"
Recording date: 1978 in Erbdrostenhof in Münster, Germany
Instrument: Virginal von Andreas Ruckers 1620 from the collection 'Musée Instrumental du Conservatoire Bruxelles', restored by Kurt Wittmayer 1978.



La vallée 'The sky ain't the limit'


The sky ain't the limit
Duration: 3'17" direct link to YouTube
© 2007 by La vallée

In the genre of House music/Pop trance

Title: The sky ain't the limit: 6 tracks with all the Händel sarabande as theme with mentioning G.F. Händel as a reference of the music
Released 2007 by Storm Germany order number 881226182820
Duration: Single vox mix 3'57", Classic vox mix 3'30", Extended version 5' 35", Single instrumental 3'56", Voice of trance club remix 6'24"
Recording date: not mentioned in the documentation



Laganà, Ruggero (harpsichord) 'Follie, bizzarrie e stravaganze in musica, dal '500 all '800'

Title: Sarabanda e variazioni dalla Suite in re minore per clavicembalo
Released 2005 by Amadeus Darp, Milano, Italy double compact disc AMS 092-2 DP together with a magazine special devoted to the Folia Theme (April 2005)
Duration: 4'43"
Recording date: August 18-19 and November 15-19, 2004 in Chiesa di S. Maria Incoronata, Martinengo (Bg), Italy
All variations nicely indexed
See also the page Recommended Folia-recordings



Lagoya, Alexandre (guitar and arranger) 'Op veler verzoek Alexandre Lagoya'


Title: Sarabande in D
Released 1971 by Philips LP 6833 159
Duration: 5'00"
Transcription: Alexandre Lagoya (published by Ricordi)



Lagoya, Alexandre (guitar and arranger) 'Sarabande'
Indicated at the cover: George Frideric Handel's Sarabande is one of two dance movements derived from a group of eight harpsichord pieces. The thematic basis of the work is the familiar 'folies d'Espagne', an oft-quoted theme from Spanish folk music.

Title: Sarabande
Released 1983 by CBS LP D37787
Duration: 4'45"
Transcription: Alexandre Lagoya (published by Ricordi)
Mastered 1983 from the original digital recording at the CBS Recording Studios, New York



Mouskouri, Nana 'Classique'


Title: Gloria Eterna
Released 1988 by Philips 836 593-2
Duration: 3'55"
Recording date and place not mentioned in the documentation



Painter, Temple (harpsichord) 'Temple Painter, harpsichord recital'
Temple Painter wrote as introduction for the suite:

In the Suite XI in D minor, we find Händel turning to the past for inspiration. For a moment, he forgets his brilliant keyboard technique, and with masterful style and a flair for illusion, he deftly transforms the harpsichord into a soft and persuasive lute.
A gently undulating allemande and rollicking courante seem to serve as a prelude to an extraordinarily beautiful sarabande. (No more beautiful expression than this is to be found in the whole of Händel's keyboard works.) Almost as an afterthought, the little gigue ends the suite with a bit of humor.

Title: Sarabande in D minor from Suite No. 11 in D minor
Released 1962 by Artia-Parliament Industries Classics LP ARTIA ALP(S)-198
Duration: 2'36"
Recording date and place not mentioned in the documentation
Harpsichord with two manuals and three sets of strings varying in register and timber built by John Challis of Detroit, Michigan 1960



Philharmonia Virtuosi conducted by Richard Kapp 'Super Hits of 1720'
An orchestral adaption of a sarabande for harpsichord solo

Philharmonia Virtuosi conducted by Richard Kapp
Title: Sarabande from Suite No. 11 for harpsichord
Previously released as Greatest Hits of 1720 (MK 34544) 1977)
Released 2000 by Sony Music SFK 89123
Duration: 3'30"
Place and date of the recording not mentioned in the documentation



RAM 'Kingdom of dreams'


RAM
Duration: 6'59" direct link to YouTube
© 2014 Trance Records

Händels Sarabande is so popular that it even made it to trance music (without mentioning the source) in a 100% copy. The actual theme starts at 0'59". As listed by the younger generations unfamiliair with the oeuvre of Händel:


The track opens with a choir of vocals and dark, ominous string, before unloading into a pick-me-up melody topline and building into an all-out excitement break (source: Mixjunkies)

RAM
Released 2014 on A State of Trance records, part of Armada and is also going to be featured on Armin van Buuren Mix Compilation catalogue number ASOT249
Duration: 6'59"
Place and date of the recording not mentioned in the documentation



Rosenman, Leonard (conductor and arranger) 'Barry Lyndon', soundtrack of a film by Stanley Kubrick.


National Philharmonic Orchestra
Duration: 4'11" direct link to YouTube
© Leonard Rosenman and Warner Brothers

This orchestral adaption of a sarabande for harpsichord solo takes four different shapes: Sarabande main title 2'38", Sarabande-duel 3'11", Sarabande-duel 48", Sarabande end title 4'07". This arrangement was used several years as tune for the dutch radioprogram 'Boeken' (VPRO).

National Philharmonic Orchestra
Released 1975 by Warner Brothers Records vinyl BS 2903
Duration: Sarabande Main Title 2'38", Sarabande-Duel 3'11" Sarabande-Duel2 0'48" Sarabande End-Title 4'07"
Place and date of the recording not mentioned in the documentation



Ruigrok, Han (two Vaatstra-guitars)

Duration: 3'06", 2.9 mb (128kB/s, 44100 Hz)
© 2011 Han Ruigrok, used with permission
Yates, Richard (arranged sheet music for the guitar) 'Sarabande con variazioni', the transciber's Art, No 27.
This arrangement in a lower register (in the key of a minor) than the demanding arrangement by Greg Motlasz (in the 'Folia-key' of d minor) is much easier to play with all the open strings.
Title: Sarabande con Variazioni
Published October 2004 by the magazine Soundboard Vol. XXX, No 2.
Pages 52-53, with an introduction and examples in sheet music p. 51-52, theme and two variations
Size 29x23 cm.
---
Galántai táncok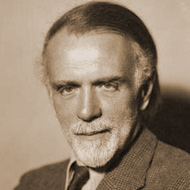 What makes the folía recognizable? Is it the melody, the chord progression, the rhythm or a combination of these ingredients?
For the alert listener the Folía sequence of melody notes derived from the progression of (folia) chords can be heard in a fragment of Galántai táncok as Arjen Bax pointed out:

In the fragment of the recording of the Wiener Philharmoniker conducted by Daniel Barenboim the strings play the melody at 15'18", closely followed by the trumpet. It might be coincidence but in a syncopated manner (a delay of half a bar) one can perceive the Folía theme.
Wiener Philharmoniker conducted by Daniel Barenboim
Duration: 18'08",the Folía fragment starting at 15'18". Direct link to YouTube
© Wiener Philharmoniker conducted by Daniel Barenboim
Wiener Philharmoniker conducted by Daniel Barenboim

Released at YouTube by magischmeisjeorkest November 7, 2011
Duration: 18'08"
Recording date: September 4th, 2007
---
One of the visitors suggested that Purcell was influenced by the Folia-theme and in his oeuvre it is often recognizable. He wrote some interesting thoughts about the relation between Purcell and the Folia-theme: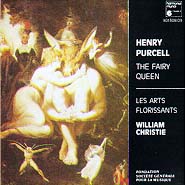 As I told you, Purcell often manipulates the original folia theme to put it to more extensive musical use (probably to allow for some more variety, although I think I could keep listening exclusively to folias for months): the King Arthur Air could be the closest thing he ever wrote to the original folia (while it is true that keeping a minor chord on the fourth bar makes for a colder and less passionate folia); unfortunately I am no Purcell-connaisseur either and I have no clue about other 'real' folias in his works.
On the other hand, I'd like to stress the fact that the influences of the folia on Purcell's music as a whole are incredibly vast (I would almost be tempted to say the is not a single Purcell work I've listened to which didn't contain a similar theme, or a directly inspired one); but as you said, considering all of these similar themes as folias would devaluate the collection. Anyway, the Fairy Queen probably based on that theme, not on the original folia. As for the differences between the original folia and that theme, I think you got it right, and that really makes a big difference, in spite of the strikingly similar results obtained.
Listening again to both pieces I find that the fourth bar's progression is quite similar, since they both seem to come back to I, even in the Air (besides being a minor chord, it seems like the tonic to my perception), which probably would lead us nearer to Purcell's vision of the folia (which we should, perhaps, call 'Purcell's theme' rather than folia?).
Air from King Arthur (Second Musick, 1691)

Deller Consort and Choir - Alfred Deller, dir. and The King's Musick


Released 1987 by Harmonia mundi compact disc HMC 90 252/53 and cassette HMC 40 252/53
Duration: 0'55"
Recording Date: 1978
Chaconne from Act V The Fairy Queen (1692-1693)

Les Arts Florissants, Christie, William, director

Released 1989 by Harmonia mundi compact disc HMC 90 1308.09
Duration: 2'40"
---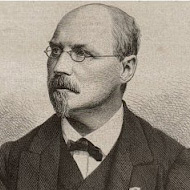 Adagietto (third movement) of Piano Trio No. 3 in A Minor Op. 155 (composed in 1870, published in 1872)
A very nice theme in 16 bars similar to the Folía theme worked out in lots of variations (some very identical to the Folía theme) for piano, violin and cello, where each instrument takes its part with virtuoso solos.

Alexandre Charitopoulos wrote about this piece:

From what I hear, the beginning is really the progression of the Folia, especially at 15'59" in the YouTube performance of Trio Opus 8. However, it does not come back to the initial tonic (G minor here), so it is not "genuine". It is my opinion though that the Folia reference is pretty obvious.
Trio Opus 8 'Joachim Raff, Piano Trios 2 & 3'

The complete Piano Trio No. 3 in A minor Op. 155
Duration: 32'24", opening of third movement at 13'45" direct link to YouTube
© 2011 by unknown artists

Released 2001 by CPO compact disc order number 9998002
Duration: 9'10"
Recording date unknown
---
Suario di otto battute a l' imitatione del Corelli Del Sig. Tibaldi (for violin and b.c.)
Fred Hauptman wrote me a few years ago about this particular composition:


He was a Roman violinist of the late 17th century who had contact with Corelli. He left two sets of trio sonatas, Opus 1 and 2. There could easily be a Folia in these. Opus 1 was published by Garland in facsimile (probably not in print), and there is a CD of excerpts from opus 1 and 2 (CPO 999 633-2; Parnassi musici) which however does not have a Folia setting


In December 2004 Helmut Timpelan wrote in much more detail about this composition:


Das "Suario di otto battute a l´imitatione del Corelli Del Sig. TIBALDI", ein aus 69 Teilen bestehendes Variationswerk für Violine und Basso continuo über zwei ostinate Bässe, welche, (wie Andreas Moser <1859-1925> in seiner "Genesis der Folies d´Espagne" formuliert),"zueinander im Verhältnis von Vorder= und Nachsatz stehen", hat ganz sicher Corellis zwölfte Violinsonate ("Folia") Op. 5 zum Vorbild.
Denn wie ich nach eingehender Untersuchung erkenne, spaltet Tibaldi den ostinato-Bass seines achttaktigen Vordersatzes, aus den ersten acht Takten von Corellis ostinato-Basses ab. Corellis ostinato-Bass, der ersten acht Takte, besteht aus zehn Noten. Aus diesen zehn Noten löst Tibaldi sechs Noten heraus, nämlich die Noten 1,2,7,8,9,10. Und verbindet diese dann miteinander. Aus dieser Verbindung, entsteht Tibaldis neuer 4 Takte langer ostinato-Bass. Da nun Tibaldi diesen ostinato-Bass wiederholt, besteht sein achttaktiger Vordersatz aus: 2 x 4 (Takten), oder 2 x 6 (Noten).
Die Melodie welche Tibaldi zu seinem ostinato-Bass erfand, also das Thema zu seinen Variationen, kann man im Prinzip schon als erste Variation des ursprünglichen Folie-Themas ansehen*.
Corellis zwölfte Violinsonate Op.5 ist also der Urprung bezw. die Urquelle für Tibaldis auf zwei ostinaten Bässen fußendem Variationswerk. Und deshalb können Sie mit gutem Recht Tibaldis "Suario di otto battute a l´imitatione del Corelli" in dem Kapitel "Similar Music" erwähnen.
Tibaldi bildete zwar, wie gesagt, aus acht Takten Follia-Thema eine neue Melodie, trotzdem bleibt, , auch in allen Variationen über den achttaktigen Vorderatz, das Follia-Thema permanent im "Hintergrund" ** präsent.
Soviel zu Tibaldis erstem achttaktigen (2 x 4) Vordersatz.
Nun noch kurz zu Tibaldis zweitem achtaktigen Nachsatz:
Dieser Teil fußt, wie ich sehe, auf einer, (im Rahmen des Diapason), absteigende Terzen-Sequenz. Ganz sicher war Corellis charakteristisch absteigendes Terzenintervall, Takt 7 im Bass, der Auslöser für Tibaldis weiterführende großräumige Sequenz. Allerdings dieser zweite eigenständige Teil hat keinerlei Ähnlichkeit mehr mit Corellis Follia.
Deshalb hat Andeas Moser unrecht, wenn er in seiner "Genesis der Folies d´Espagne schreibt, Tibaldis Variationswerk würde sich "nach jeder Richtung hin als Nachahmung von Corellis zwölfter Solosonate" erweisen.

* Für Tibaldi's Variationen 35 (über Vordersatz) und 36 (über Nachsatz) dürfte die englische "Sailors Hornpipe" (holländisch "Horlepiep") Modell gestanden haben. Das wird besonders in Variation 36 offenkundig. "The Sailors Hornpipe", ein synkopierender Tanztypus, fand auch Eingang in Suiten, Kammer-, Orchester- und Bühnenmusik von Purcell, Händel und Telemann.

**Das Kapitel III in "Gödel, Escher, Bach..." von Douglas R. Hofstadter heißt und behandelt: "Figur und Hintergrund".
Im übertragenen Sinne: Tibaldis neue Melodie = "Figur". Das Follia-Thema = "Hintergrund."
Federico Guglielmo (Baroque violin) and L'Arte dell'Arco (Francesco Galligioni Baroque cello · Diego Cantalupi theorbo/Baroque guitar Roberto Loreggian harpsichord/chamber organ) 'Albinoni. The late violin sonatas'
In the slipcase is written about the piece:


The little-known Modenese composer Tibaldi, in his Suario, clearly models his massive variation movement 'a l'imitationo [sic] del Corelli' on the latter's Folìa variations in the same key (D minor). Particularly impressive is Tibaldi's marriage of technical resourcefulness to musical inventiveness, the frequent dialogues between violin and cello being an especial delight.

Title: "Suario o Capriccio di otto battute a l'imitatione del Corelli" in D minor for violin and continuo (J.Roger, Amsterdam 1717ca) Adagio, Variazioni 2-69
Released 2022 by Brilliant Classics 96402
Duration:15'05"
Recording date: 17-21 February 2019, Oratorio dei Ricoverati, Este (Padua), Italy
Producer, sound engineer and artistic direction: Matteo Costa
---
The Green Leaves Of Summer, vocal and instrumental version as part of The Alamo Suite (1960)

Duration: 2'49", 15 kB.
The Green Leaves of summer as sequenced by Olivier S. Descamps and used with permission
© 2003 Olivier S. Descamps
Olivier S. Descamps wrote about this tune:


Dimitri Tiomkin often worked on John Wayne films like "Red River" and "Rio Bravo", and even Wayne's non-Western movies "The High and the Mighty" and "Circus World". When John Wayne came to create his showpiece "The Alamo" it was therefore natural for him to turn to Tiomkin for the soundtrack. The composer wrote a number of songs for the film (e.g. "The Green Leaves of Summer") which in part emphasise the homesickness and the heroism of the defenders. The soundtrack is most memorable for the stirring martial music depicting the relentless advance of the Mexican army. When asked why a Russian composer should be able to so easily depict the Wild West, Tiomkin would joke that there was little difference between the Steppes and the Prairies. Not a straight answer but the lessons in counterpoint at the St. Petersburg Conservatory are evident during these scenes.

The first 5 bars of this 16 bars tune are similar to the chord progression of the folia and the ending of the first line in the dominant 7th (bar 8) is like a Folia, however the rest of the chord progression with its chromatic progression (bar 7) is another statement.



The La Folia tune goes like (chord progression):
dm/// a7/// dm/// c/// f/// c/// dm/// a7///
dm/// a7/// dm/// c/// f/// c/// da7/ dm///

while the Green Leaves of Summer-tune has a similar progression:
intro (dm d) ; dm /a7 / dm / c7 / f / gm / e7 / a7 and after that progression:
d7 / gm / c7 / f / dm / gm6 / ais7 / a7
orchestra directed by Danied A Carlin, performers unknown (it seems that film-fans are not that interested in musical performers at all!)


Released March 1995 by Sony compact disc B000002AN4, original release date October 1960 LP Columbia CK66138
Duration 3'34" vocal version and 3'34" instrumental version
Recording date: 1960
THE GREEN LEAVES OF SUMMER

A time to be reapin', a time to be sowin'.
The green leaves of Summer are callin' me home.
'Twas so good to be young then, in a season of plenty,
When the catfish were jumpin' as high as the sky.

A time just for plantin', a time just for ploughin'.
A time to be courtin' a girl of your own.
'Twas so good to be young then, to be close to the earth,
And to stand by your wife at the moment of birth.

A time to be reapin', a time to be sowin'.
The green leaves of Summer are callin' me home.
'Twas so good to be young then, with the sweet smell of apples,
And the owl in the pine tree a -winkin' his eye.

A time just for plantin', a time just for ploughin'.
A time just for livin', a place for to die.
'Twas so good to be young then, to be close to the earth,
Now the green leaves of Summer are callin' me home.

'Twas so good to be young then, to be close to the earth,
Now the green leaves of Summer are callin' me home.

---
Il Ballo dell'intorcia (1576)
This piece of music is more of a passamezzo but the variation technique is quite similar to the Folia.
Valente was a blind Italian organist and composer, who worked mostly in Naples as organist in the church of Sant 'Angelo a Nilo'. His Intavolatura di cimbalo is one of the earliest publications for keyboard instruments, for which Valente developed his own tablature notation.
Duration: 1'19", 8 kB.
© Paolo Agostini 2006, used with permission
3 pages in pdf-format, 92 kB
© Paolo Agostini 2006, used with permission

Franco Bandera da Rovereto
Duration: 2'14" direct link to YouTube
© Franco Bandera da Rovereto

l'Amoroso directed by Guido Balestracci 'Seconde Stravaganze, Venetian & Neopolitan Music for Consort of Viols - vol. II' '
The Valente piece is used as the background for some texts in the setting for keyboard before an improviation starts off for gamba's.

Title: Tenore de paso e mezzo - Lo Ballo dell'intorcia
Released 1999 by Symphonia compact disc SV 99170
Duration: 4'33"
Recording date: 1999 in Lucca, Italy



Cera, Francesco (spinet) 'Antonio Valente - Intavolatura di cimbalo (Napoli 1576), Francesco Cera clavicembalo, spinetta e organo'

Title: Il Ballo dell'intorcia
Released August 2004 by Tactus compact disc TC532201
Duration: 1'04"
Recording date: March 18-19, 2003 in the Castello di Gargonza, Arezzo, Italy
Instrument built by Roberto Livi, Pesaro 1999 as a copy of Dominicus Pisauriensis c.1550
More about Francesco Cera at his homepage http://www.francescocera.it



Ma i Bonet, Josep M.(organ) 'La cançó i la dansa en la música Hispanica d'orgue'
Josep M. Mas i Bonet wrote for the slipcase:

The Napolitan organist Antonio Valente, probably born in Portugal, composed the 'Ballo dell' intorcia' with a binary rhythm, made up of 6 variations and 8 bars each, on a bass related to that of the Follia. It is taken from his 'Intabolatura de Cimbalo' (1576), one of the oldest collections of music for keyboard composed in Naples.

Ballo dell'intorcia
Released 2005 by la mà de guido compact disc LMG 2069
Duration: 1'47"
Recording date: May 6 and 7, 2005 organ of santa Maria de Cadaqués, Spain



---
Chaconne
In the entry of David and Vitali in Wikipedia is suggested that the Vitali Chaconne was most probably composed by the violinist Ferdinand David.
Duration: 3'41", 16 kB.
The theme and about half of all variations in an arrangement of Diepenbrock
Goldstein, Boris (violin) and Kühnl, Claus (?) (organ) 'Organ + ..Violine, ..Gitarre, ..Flöte, ..Englischhorn'


Title: Chaconne für Violine und Orgel
Released 1993 by Christophorus Entrée series compact disc CE 0026-2
Duration: 10'06"
Recording Date: unknown (1977?)



Haendel, Ida (violin) and Parsons, Geoffrey (piano) 'Baroque Transcriptions'

Title: Chaconne
Released 1977 by EMI LP ASD 3352
remastered 2002 by SBT compact disc SBT 1258
Duration: 12'44"
Recording date: june 1976



Huang, Bin (violin) and Kim, Hyung-Sun (piano) 'Baroque Violin Favorites'

Title: 'Chaconne'
Released 2002 by Naxos compact disc 8.5558960
Duration: 10'16"
Recording date: unknown



Marco (Aragón), Tómas (1942- )
Throughout the piece there are weird percussion sounds (whooshing cymbals, woodblocks and rattles) which are easily associated with steam engines, the breathing of a living being or the recording of Paniagua (1980, La Folia) as a quotation of the literal meaning of the word Folia 'madness'. It makes the music very suggestive and powerful. In the opening of the piece it is not that hard to hear the imitation of tropical birds with the glissandos on the recorder. The tone is set for a playful but ambitious piece for full orchestra.
Some fragments of the Chaconne are only detected after the piece is heard at least once before. The descending bass lines in the beginning are referring to things to come as an embryonal phase of the Chaconne.
The traditional Folia melody starts of in a weird harmonic context which gets its apotheose in an orchestral setting which forcefully puts the melody in line (8'40"). Some short fragments are quotations of other Folia-composers as the dramatic phrase by Howard Newton (12'33") which only lasts for the film score of 'Restoration' just to rearrange the work in a very modern and twisted harmony.
The Chaconne which stands model in this composition is obviously the one attributed by Vitali. A full quotation of the theme of this highlight in classical music starts at 14'00" with the melody line by the recorder and this section ends with the orchestral version at 18'30". However the piece is fragmented and put together once more in an inventive way.
From now on the Folia and Chaconne get intermingled. The territories are set and in a playful game between orchestra and recorder the piece develops with unexpected twists. The piece is much too lighthearted and friendly to speak of a battle in any sense. Besides the two themes are expressions of exposure of sheer beauty not of associated with any kind of destructive symbol.
The listener has all the reason to expect that the melodies will be in complete unity in the end and so they do with the recorder playing the Folia melody and the orchestra the Chaconne (27'17"). A masterpiece that should be released as soon as possible for the demanding listener to enjoy to the full extend.

Carlos Escalante wrote in a translation of an introduction to the Spanish radio broadcasting:


This Madrid-born composer has a catalogue with more than 200 compositions that range from guitar and piano music to the most diverse combinations of instrumental, choral-symphonic and stage music. The work included in this concert, "Vanitas con chaconas y folías" is the product of a commission by the ORCAM that took place after Marcó had already composed a work for Alvaro Marias, "Floreal 2" for solo recorder. The idea of an orchestral work where the recorder was the soloist instrument, was fascinating for both performer and composer, and thus, the commission of this work by the Madrid-based group generated this score, which, as many other works by Marcó is strongly rooted in the Spanish culture.
According to the author, he wanted to create a musical "Vanitas" about the pass of time and the vanities of life, following the same principles found in some paintings and literary works of the Spanish baroque, as conceived by Juan de Valds Leal o Antonio de Pereda. This explains an abundance of baroque references that occur in many forms within the composition. For instance, the use of an instrument linked to that period: the recorder, of which three types are used: alto, soprano and sopranino. Equally important, is the nature of the musical material with multiple elements borrowed from the Chacona, as well as the theme of the Spanish Folia.
In the composer's own words, the work does not follow a progressive development, but is instead a juxtaposition (mixture) and a series of variations of very well-defined musical objects which are artistically modelled without losing their original character. It is, according to Marco, a reflexion of the flow, recurrence and inexorable pass of time, key elements in music.

Duration: 0'55", 649 kB.(96kB/s, 44100Hz)
Fragment of Vanitas con chaconas y folías
© RNE, Orquesta de Córdoba conducted by Manuel Hernández Silva May 17, 2007 in the Gran Teatro de Córdoba

Orquesta de Córdoba conducted by Manuel Hernández Silva with soloist Alvaro Marías (recorder)
Title: Vanitas con chaconas y folías (2006) commissioned by ORCAM
Broadcasted by RNE (Spanish Radio) July 23, 2008
Duration: 25'10"
Recording date: May 17, 2007 in the Gran Teatro de Córdoba



Milstein, Nathan (violin) and Blatt, Joseph (piano) 'The 1946 Library of Congress Recital'


Title: Chaconne
Released 1996 by Bridge compact disc 9064
Duration: 9'55"
Recording Date: October 7, 1946 at the Library of Congress