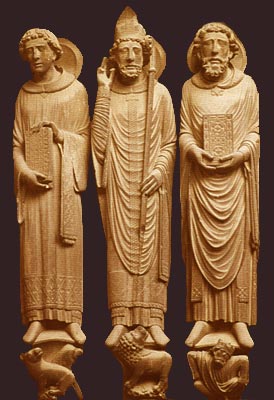 general literature
Norman Douglas Anderson Aspects of Early Major-Minor Tonality: Structural Characteristics of the Music of the Sixteenth and Seventeenth Centuries
DIissertation, presented in Partial Fulfillment of the Requirements for the Degree Doctor of Philosophy in the Graduate School of the Ohio State University, The Ohio State University, 1992, pages 240

Ernst Apfel Zur Folia und zu anderen Ostinato-Modellen
in Die Musikforschung 28, 1975. p. 291-296.

Flávio Apro Folías de Espanha: o eterno retorno
Tese (doutorado em Música) Universidade de São Paulo, Escola de Communicação e Artes, São Paulo, Brazil, 2009. pages 241 and DVD.


Miguel Ángel Berlanga Fernández El bajo Guárdame las vacas y las músicas tradicionales en el sureste español
In Revista de Musicología, vol XXVIII, nº 1, 2005, p.501-513.

Madlen Bialas La Folia - ein kompositorisches Modell und seine geschichtliche Entwicklung.
Wissenschaftliche Hausarbeit im Rahmen des Schulmusikstudiums (L6) an der Universität der Künste Berlin, 2004. Erik Bosgraaf Apollo's Giften, een serie wereldlijke liedboeken uit het midden van de achttiende eeuw.
Doctoraalscriptie Muziekwetenschap Universiteit Utrecht, april 2006. p. 66-67. In the Dutch language Gilbert Chase The Music of Spain.
New York: Dover Publications, Inc., 1959. Arthur Michael Daniels The De Musica Libri VIII of Francisco de Salinas.
Ph.D. diss., University of Southern California, 1962. Digitale Bibliotheek voor de Nederlandse Letteren (Digital Library of Dutch Literature)
Sources for popular folksong culture in the Low Countries with texts written on the melody of the 'later' Folia tune.
Florimond van Duyse, Het oude Nederlandsche lied deel 3
Vincent, geest. goedk. 1740, nr. 21, bl. 32, 'stemme: van de Folies d'Espagne'
Florimond van Duyse, Het oude Nederlandsche lied deel 3
17 de -eeuwsche, vroeger zoo verspreide zangwijs 'Folie', of 'Folies d'Espagne' Denise Engman & Markus Ström Grounds i 1600-talets England
Kungl, Musikhögskolan i Stockholm, 2003. p. 2-6 (chapter-page) in the Swedish language

Bülent Ergüden, The role of the development of the guitar and the changing performance techniques on the evolution of "folia variations" written for the guitar
This paper focuses on how the compositional processes, the development of the guitar as an instrument, and its
performance techniques specifically affected the folia theme and the variations written for this instrument, considering
that the folia theme and the variations have constantly evolved over four centuries.
Performa '09 – Conference on Performance Studies, University of Aveiro, May 2009, 6 pages.

Maurice Esses Dance and Instrumental Diferencias in Spain during the 17th and the early 18th centuries.
Vol. 1, History and background, Music and Dance. Stuyvesant, New York: Pendragon Press, 1992. Raoul-Auger Feuillet Choreographic ou L'art de De'Crire la Dance.
Facsimile of the 1700 Paris Edition. New York: Broude Brothers, 1968. Giuseppe Fiorentino Música española del Renacimiento entre tradición oral y transmisión escrita: el esquema de folía en procesos de composición e improvisación.
(Spanish Music of Renaissance between oral tradition and written transmission: the folía framework in compositional and improvisational processes)
PhD dissertation: Universidad de Granada, Spain, 2008 (830 pages) ISBN 978-84-692-1330-8.
An improved and revised version was published by Edition Reichenberger (Kassel, Germany) in 2013, xvii,(DeMusica 17), ISBN: 978-3-937734-99-6 292 pp. Giuseppe Fiorentino La música de «hombres y mugeres que no saben de música»: polifonía de tradición oral en el Renacimiento español
This article deals with the folía framework in the Renaissance period
Revista de Musicología, xxxi/1, 2008 printing Giuseppe Fiorentino Música Española del Renancimiento entre tradición oral y transmisión escrita:
El esquema de folía en procesos de composición e improvisación
Tesis Doctoral, Universidad de Granada, 2009 p. 763
This thesis deals with the folía framework in the Renaissance period Giuseppe Fiorentino La pavana ternaria de Luis Milán.
This article deals with the folía framework in the Renaissance period
Roseta. Revista de la Asociación Española de la Guitarra, 0 (2007), p. 36-43. Giuseppe Fiorentino La Follia per chitarra attraverso i secoli
Guitart 26, 2002, p. 19-25. Giuseppe Fiorentino La Follia per chitarra attraverso i secoli (The Guitar Folias through de centuries).
Tesi di Laurea: Università degli studi di Pisa, 2001. Hartmut Fladt Satztechnische Topoi.
Zeitschrift der Gesellschaft für Musiktheorie 2. Jahrgang 2005, Ausgabe 2 - ISSN 1612 - 8516 Berlin, Germany, 2005. Giuseppe Gerbino and Alexander Silbiger Folia
in New Grove 9, New York and London 2001. p. 60-63 Otto Gombosi Folia.
in MGG 4, Kassel and Basel 1955. p. 479-484 Otto Gombosi The Cultural and Folkloristic Background of the Folia.
Papers of the American Musicological Society. Virginia: American Musicological Society, Inc., 1946. p.88-95 Otto Gombosi Zur Frühgeschichte der Folia.
in Acta Musicologica 8, 1936. p. 119-129 Jeremy Grall Arranging Early Music: The Folia.
Magazine: Soundboard (the journal of the Guitar Foundation of America), Vol. XXXIX, No. 2, p. unknown
published in 2013 including examples and literature references Robert Greenberg The Great Courses: Bach and the High Baroque
Lecture 29: Bach Transcendent, The Goldberg Variations, Part 1
The Teaching Company 1995, 1-800-TEACH-12, Course No. 720, Chantilly, VA, 20151, USA. John Griffiths Folia.
in MGG 3, Kassel 1999. p. 600-607 Wendy Hilton Dance of Court & Theater.
The French Noble Style 1690-1725. USA: Princeton Book Company, 1981. Miles Hoffman 'La Folia, Performances Today, coming to terms with Miles Hoffman'
Broadcasted by National Public Radio, Washington, D.C., USA Duration (without the examples): history 7'30" Broadcasting date: January 15, 2002 in English language Richard Hudson Chordal Aspects of the Italian Dance Style 1500-1650
Journal of the Lute Society of America 3, 1970. p. 35-52. Richard Hudson The Concept of Mode in Italian Guitar Music During the First Half of the 17th-Century.
Acta Musicologica 42 July-December 1970. p. 163-183.
Richard Hudson The Folia, the saraband, the passacaglia, and the chaconne : the historical evolution of four forms that originated in music for the five-course Spanish guitar (compiled by Richard Hudson).
Neuhausen-Stuttgart : American Institute of Musicology : Hanssler-Verlag, 1982.
Description: 1 score (4 v.) : facsims. ; 30 cm.
Series: Musicological studies & documents ; 35 Publisher No.: 68.735/10 Hanssler-Verlag 68.735/20 Hanssler-Verlag 68.735/30 Hanssler-Verlag 68.735/40 Hanssler-Verlag
Contents: v. 1. The folia -- v. 2. The saraband -- v. 3. The passacaglia -- v. 4. The chaconne. Subjects: Music -- 16th century. Music -- 17th century. Music -- 18th century. Folias (Music) Sarabands. Passacaglias. Chaconnes.
These volumes are out of print if I'm correct and extremely expensive (round 80 english pounds for one volume) but they are the very best source for La Folia. Richard Hudson The Folia Dance and the Folia Formula in 17th-Century Guitar Music.
Musica Disciplina 25 1971. p. 199-221. Richard Hudson The Folia, Fedele, and Falsobordone.
Musical Quarterly 58 July 1972. p. 398-411. Richard Hudson The Folia Melodies.
Acta Musicologica 45, January-June 1973. p. 98-119. Richard Hudson Folia
in New Grove Dictionary of music and musicians, 1980. p. 690-692 Richard Hudson The Zarabanda and Zarabanda Francese in Italian Guitar Music of the Early 17th Century.
Musica Disciplina 24, 1970. p. 125-149. Anna Ivanonva The Dance in Spain.
New York Praeger Publishers, 1970. Jörg Jacobi (editor and publisher) Il mondo è dei folli, 12 Versionen der Follia aus dem europäischen Barock für Clavier, Autori Diversi (17. Jahrhundert)
Sheet music of 12 Folías including an introduction about the theme and some notes by the individual pieces.
Edition Baroque, Bremen eba4061, ISMN 979-0-700391-00-3 April 2018. pages 67. Dietrich Kämper La Gamba, Folia-Bearbeitungen für Instrumentalensemble um die Mitte des 16. Jahrhunderts in Italien
in Bericht über den internationalen Musikwissenschaftlichen Kongress Leipzig 1966, Kassel und Leipzig, 1967. Sarah Kirton La Folia, the greatest hit of all time.
Northern California Spelmanslag News Volume 15 Number 1, January 2005: p. 4-8. Jeffery T. Kite-Powell A Performer's Guide to Renaissance Music.
USA: Schirmer Books, 1994. Heinrich Christoph Koch Musikalisches Lexikon. Frankfurt 1802
Repro Hildesheim 1985. p. 589 Konrad-Adenauer-Stiftung Bildungsoffensive durch Neuorientierung des Musikunterrichts.
December 2004: p. 11. As an example the Folia is introduced to illustrate in concrete terms
which factors and influences can be of importance in understanding the concept
of studying a musical model

Volkmar Kramarz Warum Hits Hits werden: Erfolgsfaktoren der Popmusik. Eine Untersuchung erfolgreicher Songs und exemplarischer Eigenproduktionen.
Published 2014 by Broschiert, isbn 978-3-8376-2723-7, p. 98

Jan Ling A History of European Folk Music.
Published 1997 by the University of Rochester, isbn 1878822772, p. 47 and 67

Ann Livermore Historia de la Música Española.
Barcelona: Barral Editores, 1973.

Kurt Martinez The use and adaptation of the folia in select solo guitar repertoire (c. 1600--20th century).
The Doctoral Performance and Research submitted by Kurt Martinez, under the direction Javier Calderon at the University of Wisconsin-Madison, in fulfillment of the requirements for the degree Doctor of Musical Arts
published 2001, 117 pages including examples and literature references

Kurt Martinez Five Hundred Years of La Folia.
Magazine: Soundboard (the journal of the Guitar Foundation of America), Vol. XXX, No. 2, p. 5-9, 12-14, 15-18.
published in October 2004, including examples and literature references Johann Mattheson Der vollkommene Capellmeister, 1739, p. 230.
A revised translation with critical commentary edited by Ernest C. Harris was published
Ann Arbor , Michigan, UMI Research Press, 1981, p.462
In facsimile published by Margarete Reimann, Kassel 1999. p. 230 Andreas Moser Zur Genesis der Folies d'Espagne.
Archiv für Musikwissenschaft 1. M.Seiffert u.a. Bückeburg/Leipzig 1918-1919. p. 358-371.
You can access the article at the Staatliches Institut für Musikforschung https://digital.sim.spk-berlin.de/viewer/image/783919026-01/377/
Already a remarkable article about the sources of the Folies d'Espagne with lots of composers and musical examples. Highly recommended Paul Nettl Zwei spanische Ostinatothemen
in Zeitschrift für Musikwissenschaft 1, 1919. p. 694-698 Frederick Newman Performance Practices of the Seventeenth and Eighteenth Centuries.
USA: Schirmer Books, 1993. Fr. Niecks Les Folies d'Espagne:
a Study. The Musical Times 29, 1888. p. 717-721 Ruth Olmedilla La Folia: Its historical evolution,
Term paper, November 1997, 25 p. including examples and literature Diego Ortiz Tratado de glosas sobre clausulas y otros generos de puntos en la musica de violones
Rome 1553. Published by Max Schneider, Kassel 1967. The Oxford Companion of Music: item "Folía" or "Follía"
The original author of the Oxford was Percy A. Scholes in 1938, the 10th edition revised and reset was edited in 1970 by John Owen Ward.
Reprinted 1991, p. 364-365 The Petrucci Library with sheet music about compositions with the Folía theme
(https://imslp.org/wiki/List_of_compositions_with_the_theme_%22La_Folia%22) Janis Pforsich Folie D'Espagne: theme and variation in Baroque Dance,
in Proceedings of the Eighth annual conference of the Society of Dance History Scholars, 1985 p. 47-63 Gérard Rebours Folies d'Espagne, Italiennes et Françaises,
French guitar magazine 'Les Cahiers de la Guitare' No 81, Jan. 2002 p. 33-34 Gérard Rebours Folies d'Espagne du XVIIIe à nos jours,
French guitar magazine 'Les Cahiers de la Guitare' No 82, April 2002 p. 44-46. In the French Language Wanita Resida 'The Early Folia, Origins of the Early Folia'
Profound study of the 'early' folia (as classified by Richard Hudson) at the excellent website https://www.xs4all.nl/~wresida/homepage/earlyfolia.html. Wanita Resida 'La Folia' of de 'Gekte van Spanje' in het Gelders Archief
Archievenblad, Uitgave van de Koninklijke Vereniging van Archivarissen in Nederland, jaargang 106 nr. 7, September 2002. p. 40-41. In the Dutch language. Juan José Rey Danzas cantadas en el Renacimiento español.
Madrid, Sociedad Española de Musicología, 1978
Cap. 4.4: La Folía, poetic form, musical form, 'ostinato' and dance
Distributed by editor Alpuerto, C. Caños del Peral, 7, 1e D. 28013, Madrid Juan José Rey Ramillete de flores. Colección inédita de piezas para vihuela (1593).
Madrid, Alpuerto 1975 (the first publication of the two first musical pieces named 'folia').

John Arthur Rice 'La Folia' in late eighteenth- and early nineteenth-century Vienna
Festschrift Otto Biba zum 60. Geburtstag, ed. Ingrid Fuchs, Tutzing, 2006. p. 85-96
Revised and expanded version posted on Academia.edu on 8 October 2015

Riemann-Musik-Lexikon Sachteil (Bd. 3)
Published by Hans Heinrich Eggebrecht, Mainz 1967. p 294-295 (Folia) p. 710 (Passamezzo) p. 813 (Romanesca) p. 821-822 (Ruggiero). Francisco Salinas De Musica Libri Septem,
Facsimile of 1577 Salamanca Edition. Bärenreiter-Verlag Kassel und Basel, 1958. Thomas Schmitt Passacaglio ist eigentlich eine Chaconne ,zur Unterscheidung zweier musika lischer Kompositionsprinzipien,
In FZMw Jg. 13, 2010, p. 1-18 J.R. H. de Smidt Les Noëls et la tradition populaire
Published by H.J. Paris, Amsterdam 1932, including literature about Les Folies d'Espagne
Several French texts on the La Folía-theme. p. 196-198. José Subirá Historia de la Música Española e Hispanoamericana.
Barcelona: Salvat Editores, S.A., 1953. Johann Georg Sulzer Allgemeine Theorie der Schönen Künste in einzelnen, nach alphabetischer Ordnung der Kunstwörter auf einander folgenden, Artikeln, Musik und Tanzkunst Leipzig, Band 2, zweyte Auflage 1792, p. 249 re for Folie d' Espagne. Gottfried Taubert, Rechtschaffener Tanzmeister oder oder gründliche Erklärung der französischen Tantz-Kunst
Leipzig 1717. Republished by Kurt Pertermann, Leipzig 1976. Michael von Troschke Passacaglia
MGG 7, Kassel 1997. p. 1439-1445 Carl van Vechten The Music of Spain.
London: Kegan Paul, Trench, Trubner & Co., Ltd., 1920. Johann Gottfried Walther Musikalisches Lexikon oder musikalische Bibliothek
Leipzig 1732. Published as facsimile by Richard Schaal, Kassel 1953. p. 254 John Ward The Folia
in Kongressbericht der Internationalen Gesellschaft für Musikwissenschaft 5
Kongress, Utrecht, 1952, Amsterdam 1953. p. 415-422 Peter Williams Bach, The Goldberg Variations
Cambridge 2001, Cambridge University Press, England ISBN 0 521 00193 5 (paperback) p. 2

specific literature
Abel:
Synofzik, Thomas, Clamor Heinrich Abel, Folie d'Espagne, kommentiert und herausgegeben von Thomas Synofzik.
'Concerto, Das Magazin für Alte Musik' Vol 145 July/August 1999 p. 24-29
Article about finding and editing the source of this manuscript, and an introduction and the context of this Folia with the full score in modern sheet music and an example of the manuscript in tablature for organ.

d'Anglebert:
Beverly Scheibert, Jean-Henry D'Anglebert and the Seventeenth-Century Clavecin School.
p. 170/171, 1986 Indiana University Press, Bloomington.

Anonymous for keyboard, Belgium (Dimpna Isabella Reijnders):
Spiessens, Godelieve and Cornelis, Irène ' Zuid-Nederlandse klavecimbelmuziek [partituur] : drie handschriften uit het Rijksarchief Antwerpen : Arendonk, Dimpna Isabella en Maria Therese Reijnders : 17de Eeuwse Harpsichord Music of the Southern Low Countries [score] : three manuscripts from the National Archives in Antwerp: Arendonk, Dimpna Isabella and Maria Therese Reijnders: 17th Century'
Leuven - Peer : Alamire Foundation, 1998. - LVII, 111 p., Klavierboek van Dimpna Isabella Reijnders no. 12 'Follia de Spagne' theme and 7 variations
facsim., mus. ; 32 cm. - (Monumenta Flandriæ Musica 4. General editor Eugeen Schreurs, Final editors Martine Sanders, Karolien Selhorst).
- ISBN 90-6853-121-2

C.P.E. Bach:
Schulenberg, David, 'The Music of Carl Philipp Emanuel Bach
p. 434, 2014 University of Rochester Press, Series: Eastman Studies in Music
Supplement 10.8. Variations and Arrangement (without page indication).

J.S. Bach:

Siepmann, Jeremy (author and narrator), 'Life and Works: Bach, J.S.'. Naxos 4 cd-box compact disc 8.558051-54
Compact disc 4, track 3: title 'Peasant Cantata (excerpts)' duration: 15'42". Fragment Aria 1'50" starting at 7'50"
Included booklet of 116 pages, ISBN 1-84379-022-X
In this biography the Folia-theme is mentioned and as an illustration the aria is to be heard.

Peter Williams, Bach, The Goldberg variations Cambridge University Press, Cambridge, New York, Madrid, Cape Town, Singapore, São Paulo,ISBN 13-978-0-521-00193-9 (paperback), first print 2001, reprinted 2003 p. 39.

Beethoven:
Reed J. Hoyt, Letter to the Editor, College Music Symposium 21, 1 (Spring 1982),
p. 196-198. The important part appears on p. 198, which is where is mentioned the three Beethoven examples.
The measure numbers according to the letter are as follows: Fifth Symphony, second movement, measures 167-176
Sonata no. 3 for Cello and Piano, Opus 69, second movement (measures 1-8)
Concerto no. 5 in E-flat for Piano and Orchestra, Opus 73, first movement (measures 38-45).

Peter Williams, The Chromatic Fourth During Four Centuries of Music
Clarendon Press, Oxford, 1997, in the United States published by Oxford University Press. Inc., New York 1997
p. 150.

Cherubini:
Oliver Heidemann Luigi Cherubini. Les Abencérages, ou L'Etendard de Granade. Untersuchungen zur Operngeschichte des französischen Empire, 1994
Luigi Cherubini gehörte zu den anerkanntesten Opernkomponisten des frühen 19. Jahrhunderts. Der Autor behandelt neben der Entstehungsgeschichte und der musikalischen Analyse der Tragédie lyrique Les Abencérages, ou L'Etendard de Grenade (1813) explizit librettologische Fragen, wobei besonders die Beeinflussung der zeitgenössischen Theater- und Literaturgeschichte betrachtet wird. Hierdurch wird die außergewöhnliche kulturgeschichtliche Relevanz des Werkes deutlich.
1994, 210 pages, ISBN 3-89325-238-X

Boccherini:
Fertonani, Cesare Boccherini e la Follia, in Boccherini Studies Vol. 1 edited by Christian Speck
2007, ISBN 978-88-8109-461-5 p. 145-160 in the Italian language

Conti (Guglielmi):
John Arthur Rice, Emperor and Impresario: Leopold II and the Transformation of Viennese Musical Theater, 1790-1792 ,
Dissertation submitted in partial satisfaction of the requirements for
the degree of doctor of philosophy in music in the graduate division of the University of California, Berkeley.
Approved February 12, 1987. p. 120-131 and p. 177-179

John Arthur Rice 'La Folia' in late eighteenth- and early nineteenth-century Vienna
Festschrift Otto Biba zum 60. Geburtstag, ed. Ingrid Fuchs, Tutzing, 2006. p. 85-96

Corelli:
Marc Pincherle, Corelli et son temps, Edition Le Bon Plaisir, 1954
translated by Hubert E.M. Russel, Corelli, his life, his work
p. 100/102, 1956 W.W. Norton & Company Inc. New York

John A. Rice, Empress Marie Therese and Music at the Viennese Court, 1792-1807
p. 67/68 and p 302, Cambridge University Press, Cambridge, 2003

Couperin (le Grand):
Philippe Beaussant, François Couperin, translated from the French by Alexandra Land
Renhard G. Pauly, general editor: musical examples transcribed by Dominique Visse.
Original 1980 by Librairie Artheme Fayard, Paris. Translation 1990 by Amadeus Press ISBN 0-931340-27-6
p. 291/294.

Geminiani:
Francesco Geminiani, A Treatise of Good Taste in the Art of Musick
London, 1749

Guerau:
R.M. Long, Folías, sheet music with minimal fingersetting
Magazine: Soundboard (the journal of the Guitar Foundation of America), Vol. XXX, No. 2, p. 19/21, published in October 2004

Händel (Handel):
Richard Yates, G.F. Handel, Sarabande con variazioni, transcribed for guitar.
Magazine: Soundboard (the journal of the Guitar Foundation of America), Vol. XXX, No. 2, p. 50-53, published in October 2004
Including a transcription for guitar in the key of a minor of the Sarabande from suite in D minor HWV 437 (p. 52/53)

Kapsberger:
Jeremy N Grall, An analytical edition of Giovanni Kapsberger's "Partite Sulla Folia" for chitarrone: Ornamentation, performance practices, and compositional structures in Kapsberger's folia variations.
Dissertation, 196 pages, published in 2009
An abstract can be found at https://udini.proquest.com/view/an-analytical-edition-of-giovanni-pqid:1855625751/

Lully:
Jennifer Paull, Cathy Berberian and Music's Muses, p.263. ISBN 9781847538895. "One of the earliest known instrumental settings was Lully's 'Air des Hautbois', written in 1672 for the 'Bande des Hautbois'." (2007).

Marais:
Caroline Wood 'Les Folies d'Espagne and Other Music for Viols and Violins' by Marin Marais, The Purcell Quartet, William Hunt and 'Pieces de Violes' by Marin Marais, Sarah Cunningham, Ariane Maurette, Mitzi Meyerson
Review of two releases, 'Early Music' Vol. 18, No. 4 (Nov., 1990), p. 668 (1 page).

Matteis:
Denise Engman & Markus Ström Grounds i 1600-talets England
Kungl, Musikhögskolan i Stockholm, 2003. p. 3-18 till 3-22. The complete Folia in sheet music by Matteis. Commentary in the Swedish language

Merchi:
Gérard Rebours, La Folia di Spagna de Giacomo Merchi,
French guitar magazine 'Les Cahiers de la Guitare' No 80, Oct. 2001 p. 39-42

Mörner Manuscript:
James Tyler, Paul Sparks, The Guitar and Its Music: From the Renaissance to the Classical Era
p. 133, 2002 Oxford University Press, London ISBN 019816713X, 9780198167136

Kenneth Sparr, The Guitar in Sweden to the mid 19th Century
https://www.tabulatura.com/SWEGUIT.htm
Magazine: Soundboard (the journal of the Guitar Foundation of America), No. 17, 1990 No.1 p. 16-23

Kenneth Sparr, Tabulatur för gitarr
https://www.tabulatura.com/tabgit.pdf
SGLS 11/1978 No. 2 p. 27-42

Pasquini:
Apel, Willi, The History of Keyboard Music to 1700 , p. 698-699.
Bloomington & Indianapolis, 1972

Kurt von Fischer, Variations in The New Grove Dictionary of music and musicians, 6th edition, edited by Stanley Sadie, 1980, vol. XIX, p. 542.

Ponce:
Mark Small, Variation IX from "Variations sur 'Folia de Espa˜na' et Fugue"
Acoustic Guitar Volume 21, issue 5, November 1, 2010, page 46.
An excerpt can be found at https://udini.proquest.com/preview/variation-ix-from-variations-sur-goid:757602546/

Porro:
James Tyler, The early guitar, a history and handbook, early music series 4
p. 137, 1980, Oxford University Press, London.

Josef Zuth, Handbuch der Gitarre und Laute
p. 222, 1924 Wien, Austria.

Reinis:
Dirk Luijmes 'Onbekende suite van Froberger ondekt, bijzondere vondst van twee laat-zeventiende-eeuwse klavierboekjes
Tijdschrift Oude Muziek 2003 nr. 1, February 2003: p. 28-29. In the Dutch language.

Salieri:
Timo Jouko Herrmann Eine klingende Instrumentationslehre - Antonio Salieris "26 Variationen über La Follia di Spagna".
Hochschule für Musik und Darstellende Kunst, Mannheim, Germany 2003/04 (Diplomarbeit)

Sanz:
Mary Neal Hamilton, Music in eighteenth century Spain
original first published in 1937
p. 24 & p. 149, 1971 Da Capo Press, New York

A. Scarlatti:
Ann Bond, A Guide to the Harpsichord
Amadeus Press, Reinhard G. Pauly General Editor, Portland, Oregon, 1997, p. 142

Sierra:
Eladio Scharrón, Folías, a concerto for guitar and orchestra composed by Roberto Sierra
Magazine: Soundboard (the journal of the Guitar Foundation of America), Vol. XXX, No. 2, p. 32-33, published in October 2004

Visee:
Livre de Guitarre, 1682. p. 5
Facsimile by Minkoff Reprints, Geneve, 1973

The Waverly Consort:
Maurice Esses, Dance and Instrumental Diferencias in Spain During the 17th and 18th Centuries.
3 volumes, Stuyvesant, NY, 1992 Volume 2 page 248-52



best viewed at 800 x 600